Ohmigod, you guys! Remember how we specifically asked, in our charmingly stalkerish way, for Dr. Patrick Drake to be shirtless more often? Someone totally listened and felt it only fair that we start 2007 off right with shirtlessness.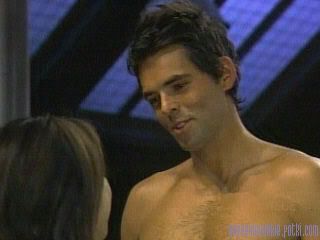 So then we were like, "Are they granting all of our wishes?! This is awesome" and we got our hopes up, in the first 72 hours of the year, that 2007 was going to rule. Rule!
But whoever read our pleas for near naked doctors got to the part where we wanted veteran characters to have some screentime and they pretty much told us to go to hell.
I haven't had a chance to watch today's episode, yet, so I went to read the TV Guide summary to see if it would be a waste of my time and I was confronted with a bunch of names that seemed...foreign to me.